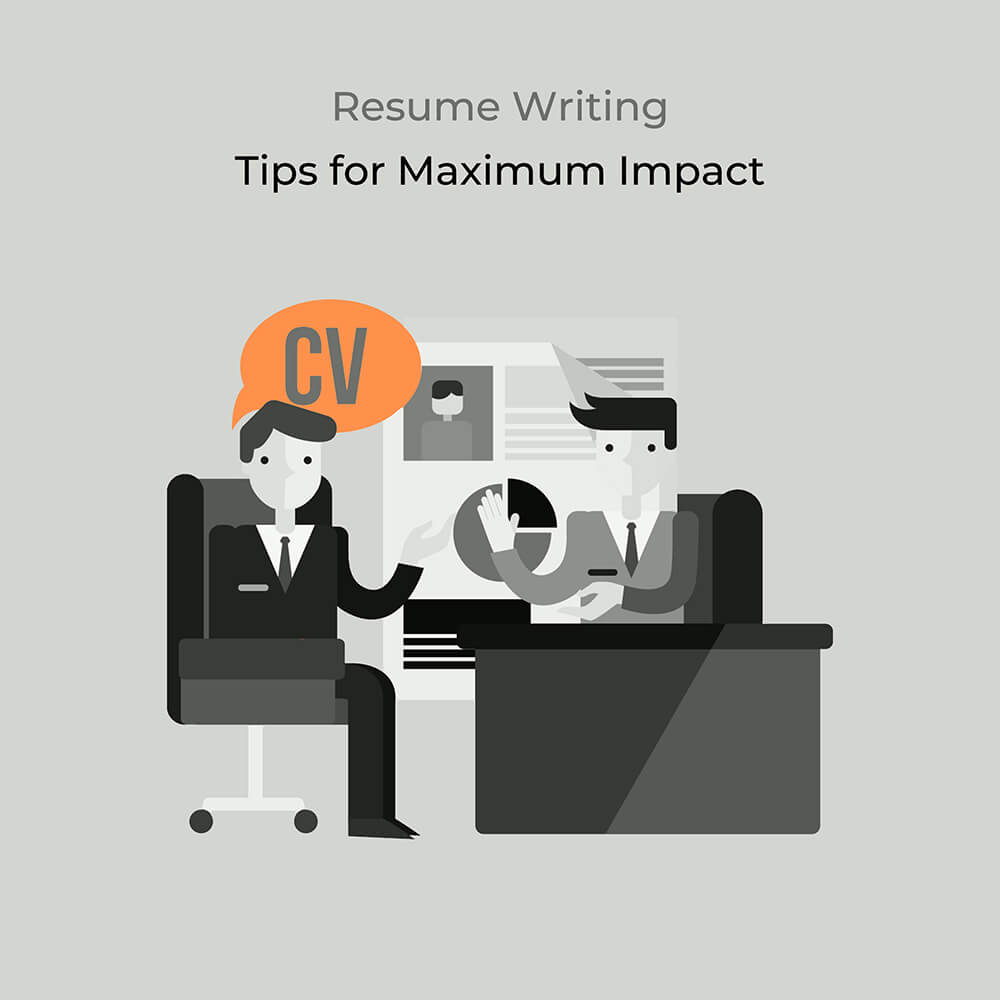 Crafting a Powerful Resume: Tips for Maximum Impact
Introduction
Your resume is your first impression on potential employers, and making a lasting impact is crucial in today's competitive job market. To stand out from the crowd, you need a resume that showcases your skills, accomplishments, and qualifications effectively. In this post, we'll provide valuable tips to craft a powerful resume that leaves a lasting impact on recruiters.
1. Start with a Strong Summary or Objective Statement
Your resume's top section is prime real estate. Begin with a compelling summary or objective statement. Use this space to succinctly communicate your career goals and what you bring to the table. Make it crystal clear why you're the perfect fit for the job.
2. Opt for a Clean and Professional Format
Presentation matters. Choose a clean, professional format. Use standard fonts, maintain formatting consistency, and avoid flashy colors. Ensure your resume is visually appealing and easy to read.
3. Customize Your Resume for Each Job
Tailor your resume for each position by emphasizing skills and experiences relevant to the job description. Use keywords from the posting to make your resume more relevant to the specific role.
4. Highlight Your Achievements, Not Just Duties
Focus on accomplishments over duties. Use quantifiable metrics to demonstrate your impact, e.g., "Increased sales revenue by 20%."
5. Showcase Your Skills
Include a dedicated skills section for hard and soft skills. Be sure to include skills relevant to the job you're applying for.
6. Incorporate Relevant Keywords
Include keywords from the job description to pass through applicant tracking systems (ATS). This helps your resume get noticed by recruiters.
7. Start Each Bullet Point with Action Verbs
Begin each bullet point with a strong action verb (e.g., "achieved," "managed") to convey a sense of accomplishment and responsibility.
8. Keep It Concise
Limit your resume to key points, as LinkedIn profiles have space constraints
9. Include Education and Certifications
List your educational background, including degrees earned and institutions attended. Mention relevant certifications or licenses, especially if important for the job.
10. Add a Professional Summary
Consider including a brief professional summary at the end of your resume to highlight your key strengths and career achievements.
Conclusion
Your resume is your ticket to landing interviews and securing your dream job. By following these tips and tailoring your resume for each job application, you'll create a powerful document that leaves a lasting impact on recruiters. Remember that your resume is a dynamic tool; update it regularly to reflect your evolving skills and experiences. With a wellcrafted resume, you'll be well on your way to career success.