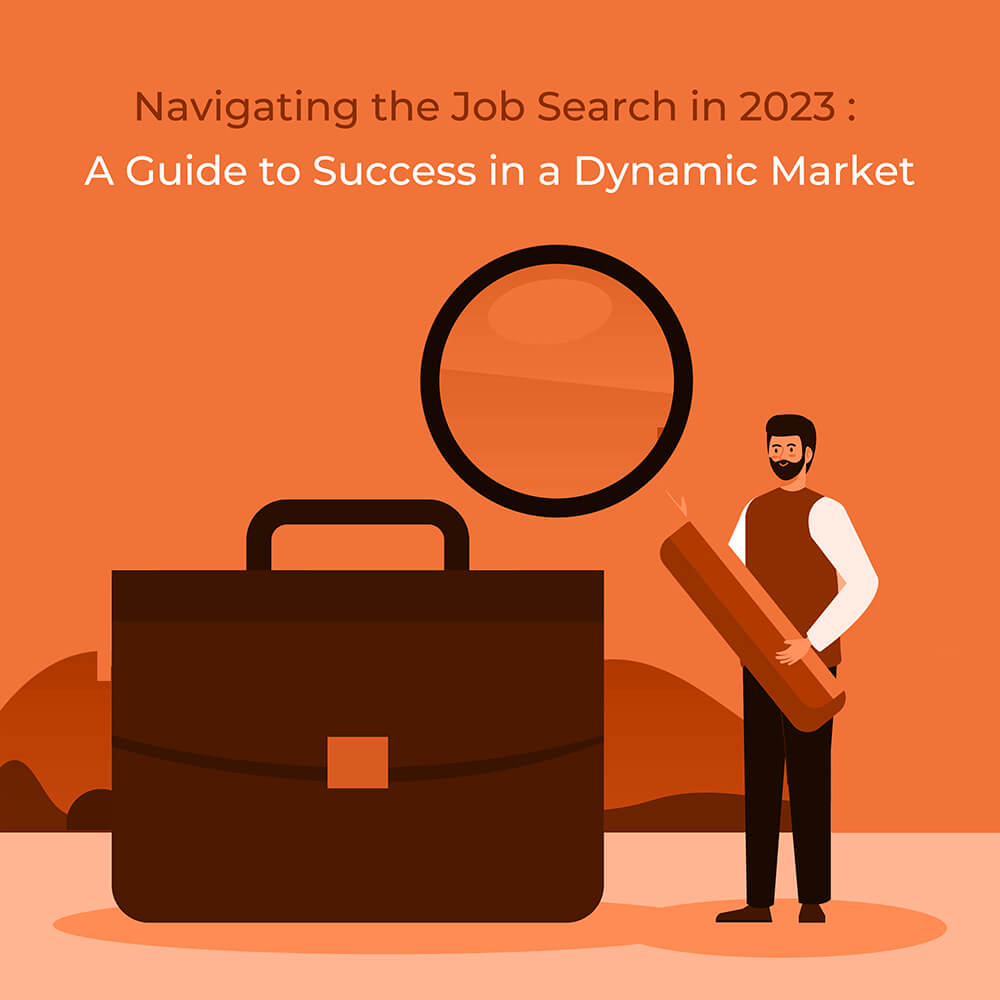 Navigating the Job Search in 2023: A Guide to Success in a Dynamic Market
Introduction
Are you on the hunt for a new job in 2023? Whether you're fresh out of college, looking for a career change, or just exploring new opportunities, the job search landscape has evolved, and it's essential to adapt. In this article, we'll explore some strategies and insights to help you successfully navigate the job search in 2023.
1. Revamp Your Online Presence:
In today's digital age, your online presence matters more than ever. Start by giving your LinkedIn profile a makeover. Update your professional photo, add recent accomplishments, and ensure your summary reflects your career aspirations. Your LinkedIn profile serves as your online resume and networking hub, so make it shine.
2. Networking in a Virtual World:
With many professional events going virtual, networking is no longer limited by geography. Attend virtual industry conferences, webinars, and online meetups. Engage in discussions on LinkedIn and other social media platforms to build connections and stay updated on industry trends.
3. Remote Work Opportunities:
Remote work is here to stay. In your job search, consider positions that offer remote or hybrid work arrangements. Be prepared to discuss your ability to thrive in a remote work environment during interviews.
4. Skill Development:
The job market is increasingly competitive, and employers value candidates who can bring a diverse skill set to the table. Take advantage of online courses, certifications, and workshops to enhance your skills and stay relevant in your field.
5. Tailored Resumes and Cover Letters:
Each job application is unique, and your resume and cover letter should reflect that. Customize your application materials for each position you apply to, emphasizing relevant experiences and skills.
6. Prepare for Virtual Interviews:
Virtual interviews have become the norm. Familiarize yourself with video conferencing tools, choose a professional background, and ensure good lighting and audio quality for a polished virtual interview.
7. Diversity and Inclusion:
Companies are placing greater importance on diversity and inclusion. Highlight your commitment to these principles in your application materials and interviews. Showcase experiences where you've contributed to inclusive workplaces.
8. Salary Negotiation:
Research industry salary benchmarks to understand your market value. Don't be afraid to negotiate your compensation package confidently when the time comes.
9. Adaptability and Resilience:
Be open to exploring different roles or industries if necessary. The job market can be unpredictable, so adaptability is key. Cultivate resilience to handle the challenges that may come your way.
10. Stay Informed:
Keep yourself updated on industry news and trends. Leverage job search platforms, company career pages, and specialized industry websites to discover job openings.
11. The Power of Follow-Ups:
After interviews, don't forget to send personalized thank-you notes. Express your gratitude for the opportunity and reaffirm your interest in the position.
Conclusion
The job search in 2023 requires a blend of traditional job-seeking strategies and adaptation to the evolving digital landscape. Remember that every step in your job search is a learning experience. Stay determined, stay open to change, and embrace the journey. Your next career move is out there, and with the right approach, you'll find it.