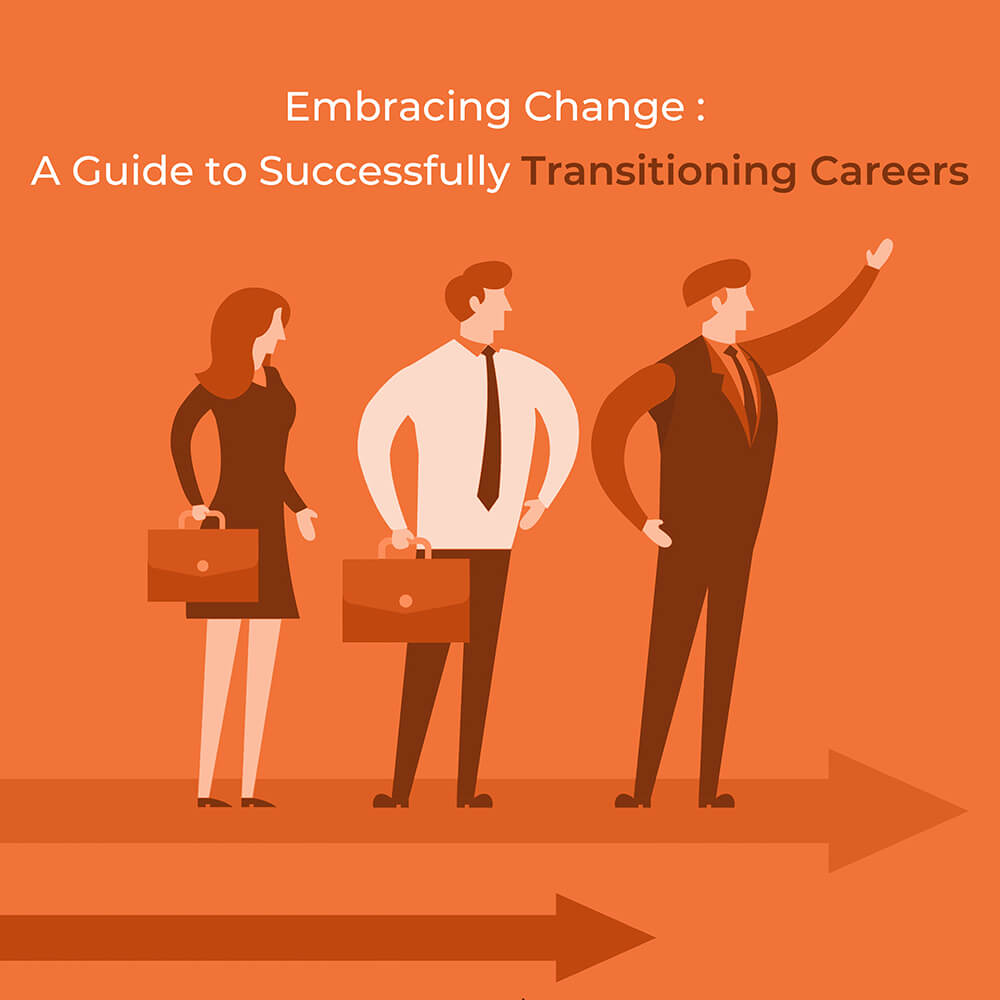 Embracing Change: A Guide to Successfully Transitioning Careers
Introduction
Have you ever found yourself yearning for a change in your professional life? Perhaps you're looking to shift gears, explore a new industry, or pursue your true passion. If so, you're not alone. Many individuals experience the desire to transition careers at some point in their lives. While it can be a daunting prospect, it's also an exciting opportunity for personal and professional growth. In this article, we'll explore the steps to make a successful career transition.
1. Self-Reflection: The Foundation of Change
The first and most crucial step in transitioning your career is self-reflection. Take a moment to assess your values, interests, strengths, and weaknesses. What motivates you? What do you envision for your future career? Understanding yourself on a deep level will help you make informed decisions about your next steps.
2. Research Your Target Industry
Before making any major career change, immerse yourself in your desired industry. Read books, articles, and industry publications. Attend conferences, webinars, and networking events. Engage with professionals who are already established in the field. This knowledge will not only help you understand the industry's nuances but also allow you to make informed choices about your career path.
3. Identify and Address Skill Gaps
Changing careers often requires acquiring new skills or enhancing existing ones. Identify the skills and qualifications necessary for your desired role and industry. Evaluate your current skill set and identify gaps that need to be filled. Consider enrolling in courses, workshops, or training programs to bridge these gaps.
4. Revamp Your Resume and Online Presence
Your resume and online presence, especially your LinkedIn profile, should reflect your transition. Highlight transferable skills and experiences from your previous career that are relevant to your new path. Consider rebranding your online presence to align with your new industry, sharing content and insights related to your chosen field.
5. Network and Seek Mentorship
Networking is a powerful tool during a career transition. Attend industry-specific events, join relevant online communities, and reach out to professionals for informational interviews. Building relationships in your new industry can provide insights, job leads, and valuable connections. Additionally, consider finding a mentor who can provide guidance and support as you navigate your transition.
6. Prepare for Challenges
Changing careers is rarely a linear process. Be prepared for challenges and setbacks along the way. Job hunting might take longer than expected, and you may face rejection. Stay resilient and adaptable. View challenges as opportunities to learn and grow, and don't let them deter you from your goal.
7. Celebrate Small Victories
Every step you take toward your new career is a victory. Celebrate these accomplishments, no matter how small they may seem. Recognize the progress you're making and use it as motivation to continue moving forward.
Conclusion
Transitioning careers can be both a challenging and rewarding journey. It's about embracing change as an opportunity for personal and professional growth. By following these steps and staying determined, you can successfully navigate your career transition and embark on a path that aligns with your true passions and aspirations.
Remember, it's never too late to pursue the career of your dreams. Your journey is unique, and with dedication and a positive mindset, you can achieve your career transition goals.
So, are you ready to embrace change and embark on this exciting adventure? Your future career is waiting for you to take the first step.